Curly Hair is one of the most beautiful but challenging hair types. Let us look at how you can take proper care of this majestic-looking affair.
What is the structure of Curly Hair?
Curly hair can have a variety of shapes, including twists, crimps, waves, and kinks. Each hair follicle's shape is set during embryonic development. Curvy hair follicles have two bends, making them "S-shaped".   Although the hair follicle naturally undergoes structural modifications every few years, its shape is retained forever.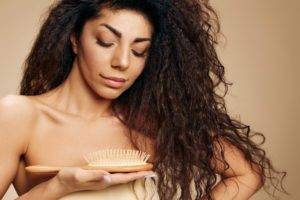 How does the hair cycle look in Curly Hair?
Each hair develops for about 3 to 5 years before going into a resting phase that lasts several months before falling out. The structure of the hair follicle changes during this resting phase, effectively shrivelling up in the skin. The follicle returns to its previous shape to begin a fresh hair development cycle. Curvy strands always return to their original shape. However, what controls this extraordinary re-establishment of follicular curvature remains a mystery.
What causes hairs to turn curly?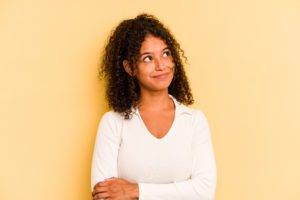 It is a widespread belief that hair shape is influenced by changes in cell behaviour during hair fibre creation, in addition to the geometry of the hair follicle. All of the cells in the follicle function in sync in straight hair, resulting in even hair growth from the straight follicle. These are spherical hairs.
The way cells divide and generate particular proteins in curly hair, on the other hand, is asymmetrical and correlates with the bends in the curved follicle. As a result, the hair fibre takes on an elliptical shape, allowing it to curl. 
A few more genes have recently been discovered that may affect hair form regulation. Some of these genes are thought to be epigenetically controlled, meaning they can be inherited from your parents or influenced by your surroundings.
Now that we have understood how curly hair works, let us see how we can take proper care of them: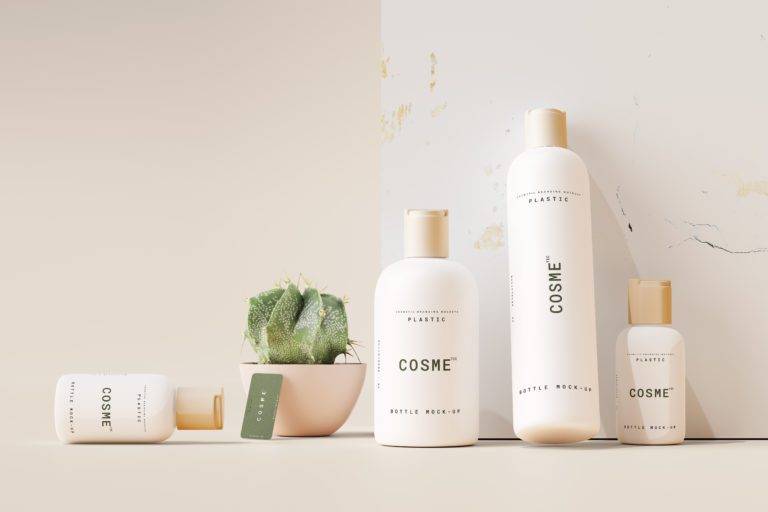 Regardless of hair texture, washing your hair is the first and most crucial step in any hair care routine. Cleaning or washing your scalp ensures that it is free of dust, excess oil, dead skin cells, and product accumulation. 
Use a gentle shampoo free of irritating chemicals like sulphates, silicones, alcohols, and parabens. While sulphates are used as lathering agents, parabens are used as preservatives in hair care products. Use mild surfactants, fragrance-free, sulphate-free, silicone-free, and paraben-free products.
Pro Tip: Curly hair is prone to drying out. Excessive shampooing might deplete your hair's natural moisture. Remember to use a mild shampoo that suits your scalp and hair.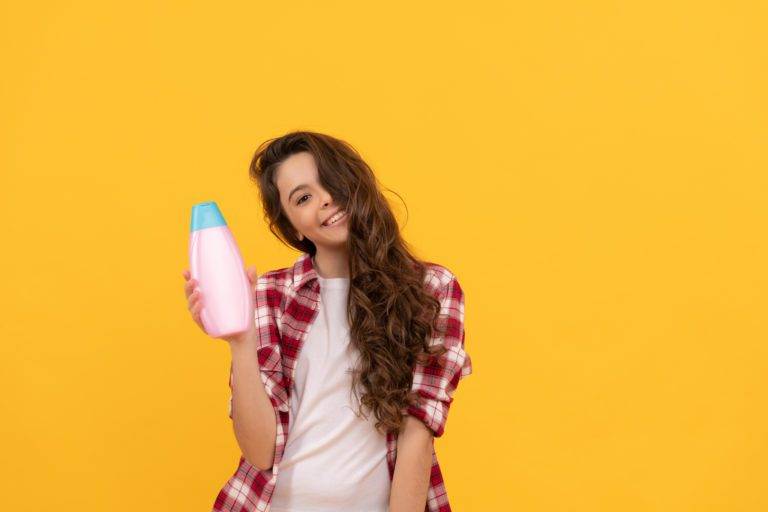 This is one of the most loved parts of a hair care routine. Your conditioner must contain hydrating elements. Conditioning seals and protects the cuticle of your hair against environmental harm while giving your hair a smoother and shinier finish.
Brushing curly hair is a terrible idea. Before shampooing, comb your curly hair with a wide-toothed comb. Simply rub your fingers through your hair after you've finished washing it. Wet hair is more prone to breakage and damage, so never brush it.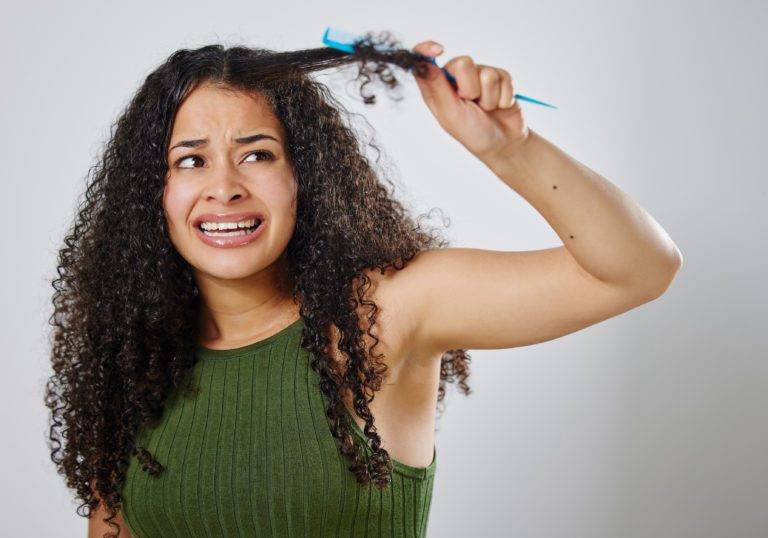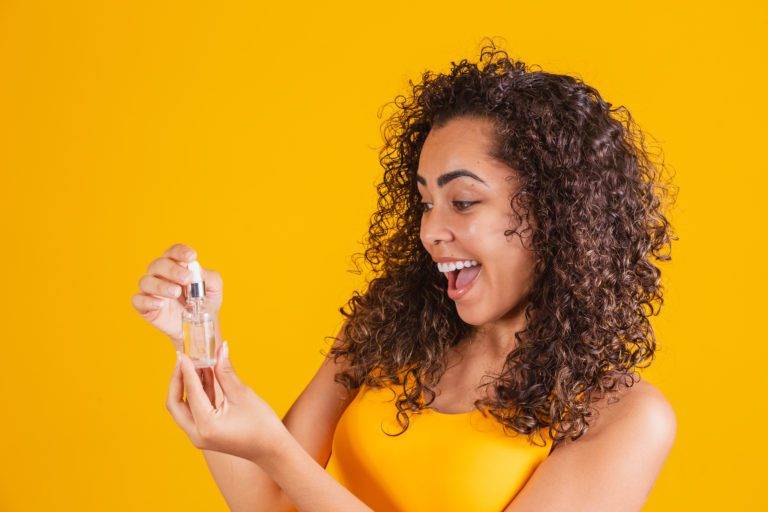 No matter the hair texture or type, the essential laws of hair care remain the same. Oiling your hair promotes healthy hair development by increasing blood circulation to the scalp. Vitamin E and fatty acids are abundant in natural oils and help moisten your hair. Natural oils prevent frizz and make curly hair more manageable.
Massage natural oils onto the scalp to improve blood circulation and encourage hair growth. Jojoba, Sweet Almond, Argan, Grapeseed, Avocado, Rose oils, and ayurvedic oils like Amla, Brahmi, Neem and Bhringraj are a few options for curly hair.
Here are a few tips to oil Curly Hair correctly:
– Coconut Oil: Use mild, non-greasy coconut oil and massage it into your scalp with your fingertips. You can apply coconut oil before bed and wash it off in the morning or you can do this one hour before shampooing as well.
– Olive Oil: This one is an excellent hair treatment for curly hair. It gives your dry locks a lot of moisture. Heat 2-3 tablespoons of olive oil in a bowl for a minute. With your fingertips, apply evenly to your scalp and hair. After 45 minutes to an hour, wrap a warm towel around your head and rinse the oil off with a light shampoo.
– Castor Oil: When it comes to hair oiling, castor oil is a lesser-known option. Its stickiness is the reason behind this. However, castor oil is a marvel in and of itself. It can provide shine and moisture to curly hair. According to hair experts, castor oil should be used before bedtime and washed the following day.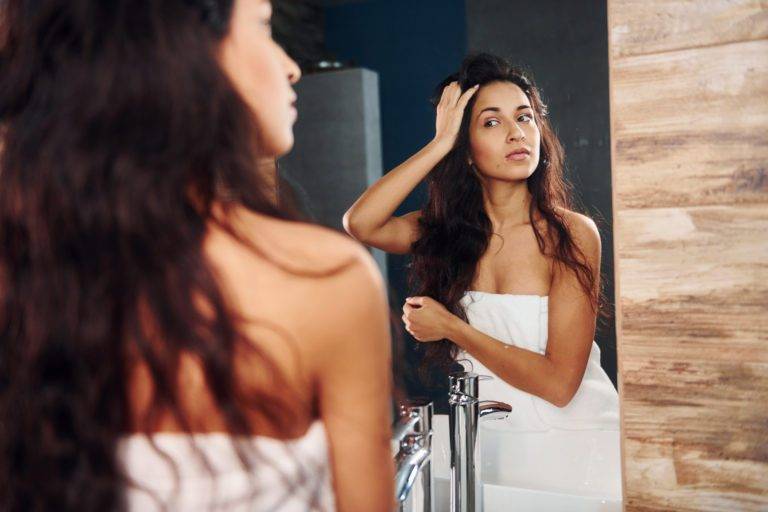 For people with curly hair, a pre-shampoo treatment is a lifesaver. It aids in detangling and frizz removal in your hair. By separating sections of hair, apply a hair mask or a conditioning oil to your dry hair. Allow 20 minutes for the conditioner to work. To trap heat and open up the cuticle, put on a shower hat or a towel. This ensures that the conditioner gets a good grip on your hair.
Hot water showers strip your scalp and hair of their natural oil or sebum. It can also open up the cuticle, causing frizz and breakage in the hair strands. Whether shampooing or conditioning your hair, cold water rinses are your best bet.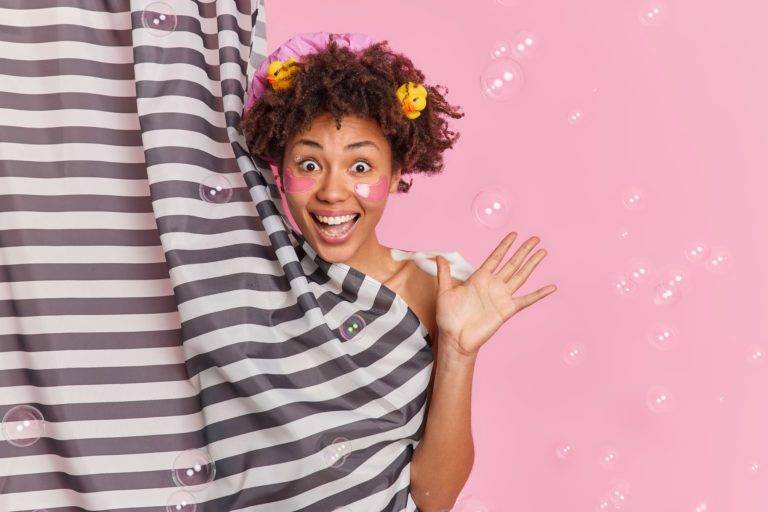 Remove tangles from your curly hair with a wide-toothed comb. If there are any knots, comb them out from the bottom up. Since each curl is a possible breaking point, it's best to handle them gently. A hairbrush can cause harm to your hair and mess with its natural texture.
Style Your Hair with Moderate Heat
Heat styling equipment's high temperatures can strip your curls of their inherent substance, leaving them drab and lifeless. When you can't resist heat on your hair, use a decent heat protectant spray instead. To protect your naturally lovely curls, use low heat and a diffuser.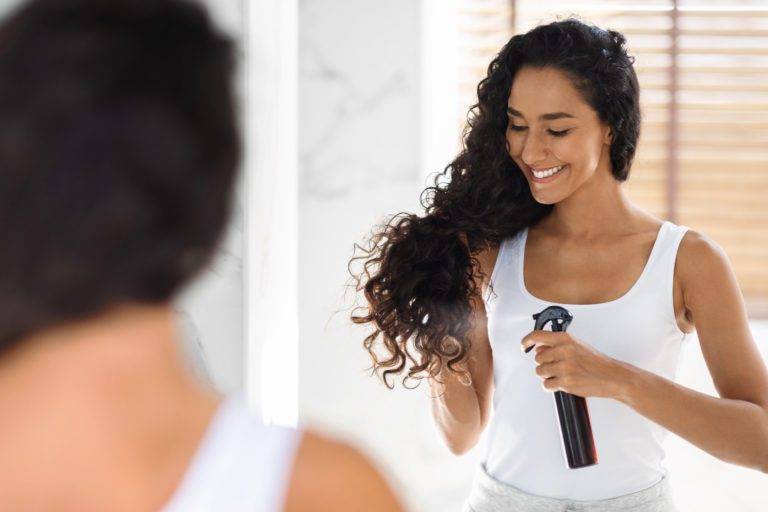 Alternative Natural Treatments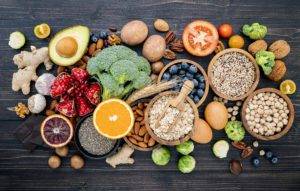 For curly hair, hair masks with natural ingredients work wonders!
– Olive oil, eggs, vinegar, and mayonnaise make a great hair mask. Apply this and let it rest. After 30 minutes, rinse with a light shampoo. While eggs provide protein, mayonnaise moisturises and gives shine to your dry curls.
– A ripe avocado, a tablespoon of honey, and two teaspoons of olive oil are other natural hair masking options. Mash all ingredients together and apply to your curly hair for 30 minutes. Use a mild shampoo to remove it. Avocados are high in vitamins B and E and healthy fats. 
Apple cider vinegar, milk, fenugreek seeds, and hibiscus are excellent natural hair treatment ingredients.
Hair stylists recommend the pineapple method as part of a curly hair night routine. Make a bun or a loose ponytail with all your hair on top of your head. There will be less contact between your hair and the pillowcase if you do it this way. To prevent friction, use satin or silk pillowcases instead of cotton ones.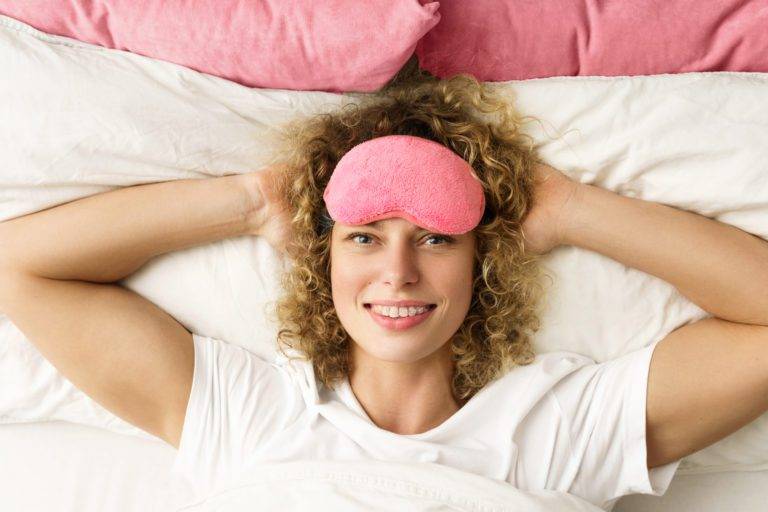 Phew! That was a long one! These are some of the more generic Curly Hair Care Tips. If you are unsure if these work for you or have any other questions, feel free to book a consultation with Rasaderm and get guidance from one of Delhi's best Dermatologists!