55000+
Successful Procedures
Types Of Hair Removal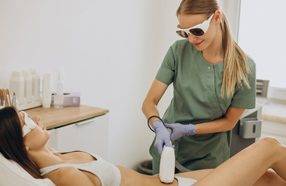 Full Body Laser Hair Reduction
Full Body Laser Hair Reduction
Remove Unwanted Hair from Different Body Areas
Get Long-lasting Results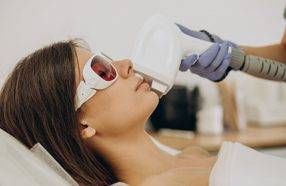 Full Face Laser Hair Reduction
Full Face Laser Hair Reduction
No More Razor Burns
Latest Technology Used
Full Legs Hair Reduction
Full Legs Hair Reduction
Say Goodbye to Ingrown Hair
Get Permanently Smooth Legs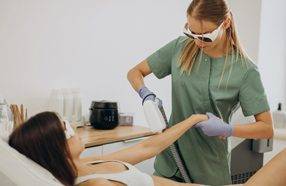 Full Arms Laser Hair Reduction
Flaunt Your Smooth & Hair-free Arms
Safe, Painless & Effective Procedure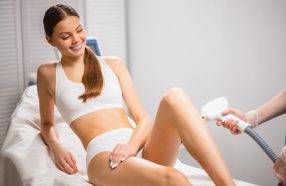 Full Body Laser Hair Reduction
(6 Sessions)
Reduce the Thickness of Hair with Full Body Laser Hair Reduction
Be Hair-free All the Time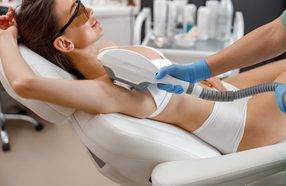 Underarms + Bikini Laser Hair Reduction
No More Daily Shaving
Say Goodbye to Dark & Coarse Hair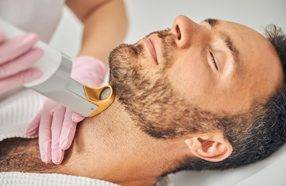 Chin Laser Hair Reduction
Achieve Smooth & Hair-free Chin
Quick & Effective Procedure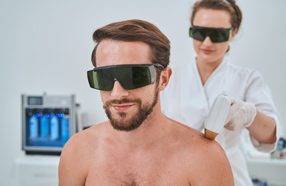 Full Back Laser Hair Reduction
Painless & No Side Effects
Get Smooth & Soft Skin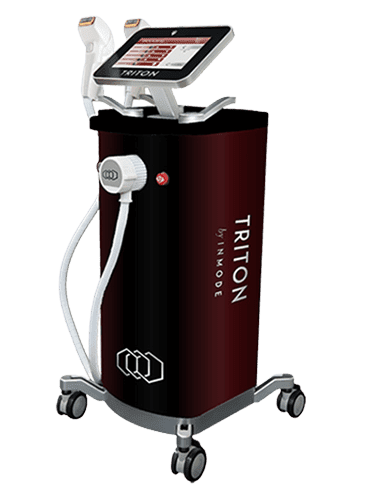 Triton Duo
Laser Hair Reduction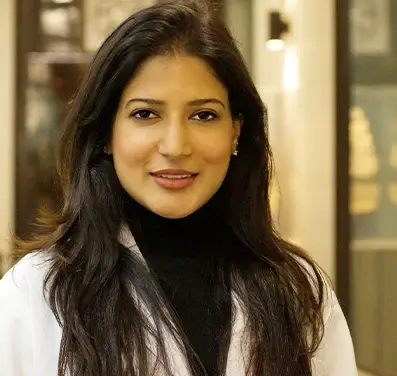 Dr. Veenu Jindal
Dr Veenu is a young Medical and Cosmetic Dermatologist in Delhi who holds experience in treating skin, hair and nail related conditions along with anti-ageing treatments. She graduated from the prestigious Maulana Azad Medical College, Delhi . She completed her MD Dermatology, Venerology, Leprology from B.J. Medical College & Civil Hospital, Ahmedabad. She also holds a degree, SCE Dermatology from the esteemed Royal College of Physicians, London.
During the 3 years of residency, she worked 6 days a week attending to a good 80-100 patients every day which gave her the opportunity to apply clinical knowledge to manage a variety of skin conditions ranging from common to rarer ones. She also gained extensive experience in surgical dermatology performing surgeries for vitiligo, acne scars, cyst removal, nerve biopsy, nail surgeries and Hair Transplant. In the area of cosmetic therapeutic modalities, she worked with Medlite C6 for tattoo removal, Cutera Coolglide for laser hair reduction and IPL for acne. Throughout the residency, she participated in many competitions winning accolades.
Patient Testimonials

Dr Veenu is very ethical. She never advices unnecessary treatment like chain clinics. She has very good hand. The staff is very courteous and take utmost care of our comfort. I got laser hair removal done for side locks and got great results. Undeniably the best derma centre in North Delhi. Highly recommended ❤️
✱ Opinions/Results may vary from person to person

I am visiting Rasa Derm for full body Laser Hair reduction. I have taken 5 sessions so far and the results are mind-blowing. They use a US-FDA device called Optimas by Iode. It is by far the best technology as the pain levels are low and results are long lasting. Another good thing is that the clinic has very ethical practices. They don't call me for unnecessary sittings if the growth is not there.
✱ Opinions/Results may vary from person to person

This is my first experience with laser hair removal and I believe I made a great choice! The effects were visible already after the first session and a great professional!:) Highly recommended! Rasaderm clinic to all ✌🏻
✱ Opinions/Results may vary from person to person

I was recommended to this doctor by my sister who is a patient of hers and have been coming to her for over a year. I had a really bad acne problem and every time I went to another doctor they just prescribed me creams which did nothing. I came to Dr.Veenu and she suggested me the right treatment and now my skin has transformed drastically. She's very friendly and explains everything in detail, she listens to the patient! I would definitely recommend her to everyone. I can happily say that Rasaderm has best skin specialists in Delhi.
✱ Opinions/Results may vary from person to person

For me, the most important thing to connect with my doctor is her face expressions, rest of the things brain registers later & I instantly liked Dr.Veenu Jindal. She is very friendly & explains patiently.
✱ Opinions/Results may vary from person to person

A great professional. I visited her couple of months back for alarming rate of hair fall and hair looking dull and lifeless. I had tried several other doctors, India and overseas and even after prolonged treatment was disappointed. Dr. Veenu patiently listened to my medical history and diagnosed the root cause. I am completely satisfied and cannot thank her enough. She is young and has a wonderful career. I wish her good luck. From my experience i can say that RasaDerm is the best hair clinic in delhi.
✱ Opinions/Results may vary from person to person
Schedule Your Consultation