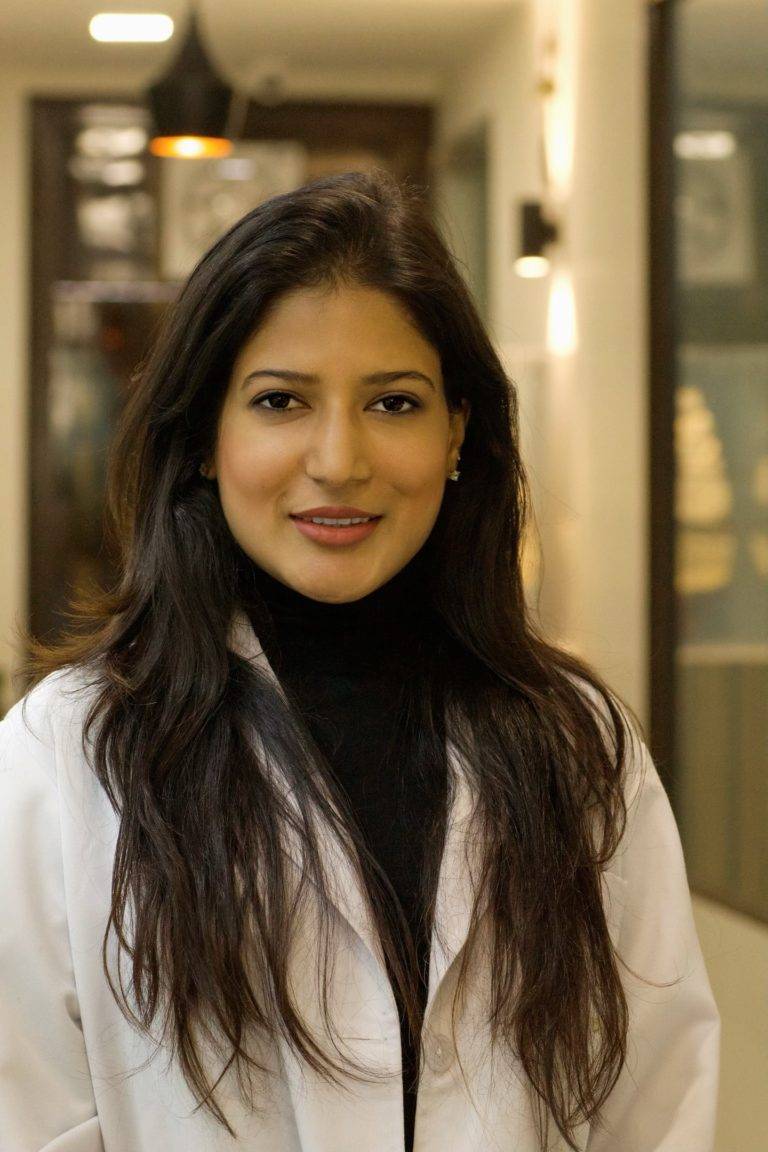 Dr Veenu is a young Medical and Cosmetic Dermatologist in Delhi who holds experience in treating skin, hair and nail related conditions along with anti-ageing treatments. She graduated from the prestigious Maulana Azad Medical College, Delhi . She completed her MD Dermatology,Venerology,Leprology from B.J. Medical College & Civil Hospital, Ahmedabad. She also holds a degree, SCE Dermatology from the esteemed Royal College of Physicians, London.
During the 3 years of residency, she worked 6 days a week attending to a good 80-100 patients every day which gave her the opportunity to apply clinical knowledge to manage a variety of skin conditions ranging from common to rarer ones. She also gained extensive experience in surgical dermatology performing surgeries for vitiligo, acne scars, cyst removal, nerve biopsy, nail surgeries and Hair Transplant. In the area of cosmetic therapeutic modalities, she worked with Medlite C6 for tattoo removal, Cutera Coolglide for laser hair reduction and IPL for acne. Throughout the residency, she participated in many competitions winning accolades.
In Delhi, she has worked at some of the premium aesthetic centres and acquired the expertise with newer technologies and equipment based practice including injectable treatments like Botulinum Toxin and HA soft tissue fillers. She has also travelled internationally and nationally to train doctors and administer anti-aging treatment. She regularly attends conferences, CMEs and meets to have an exposure to the current trends and researches related to dermatology and to use that knowledge for the better management of her patients.
Her patients know her as a compassionate, caring and empathetic doctor. Dr  Veenu takes time to listen to the patient's concerns, explains the disease condition in detail and educates about the treatment options available. She tries to strike a balance between procedural and conservative dermatology. She is always actively working to find out the latest treatment modalities worldwide and makes an effort to bring them to patients in India in a cost-effective manner.
To her, each patient is unique and she feels a close bond with her patients and has high regard for the patient-doctor relationship of mutual respect.